To make a baby registry on amazon, simply create an amazon account and select "baby registry" under the "account and lists" tab. From there, you can start adding items to your registry from amazon's wide selection of baby products.
Becoming a parent can be an exciting and overwhelming experience, especially when it comes to preparing for the arrival of your little one. One helpful tool for expecting parents is creating a baby registry, which can help family and friends easily find gift ideas and also ensure you have all the essential items needed for your baby's arrival.
Amazon offers a convenient and easy-to-use baby registry feature with a vast selection of products. In this article, we will guide you through the step-by-step process of creating a baby registry on amazon and provide tips for choosing the right items for your registry.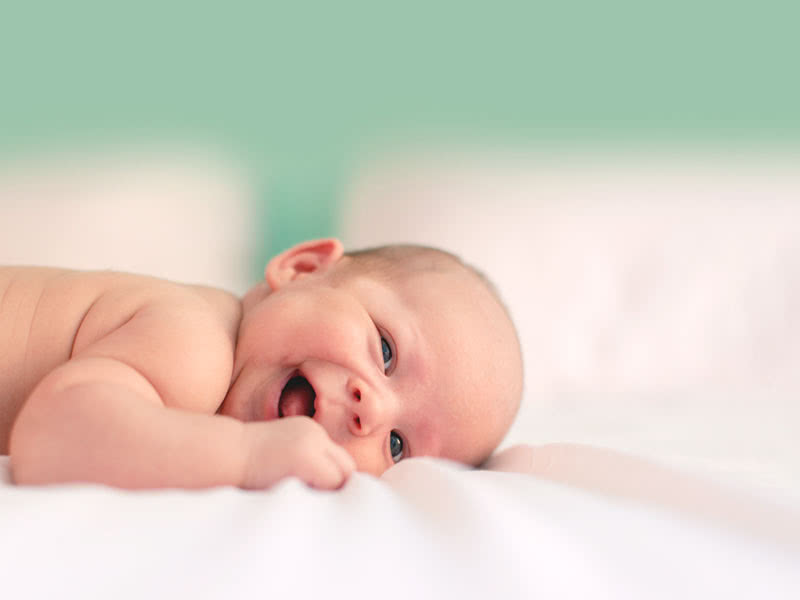 Credit: babygearessentials.com
Why Amazon For Baby Registry?
Create Your Perfect Baby Registry On Amazon Today: Step-By-Step Guide
Are you soon to be a parent? Are you worried about the hassle involved in making a baby registry? Fear not! Amazon, the world's largest online retailer, has your back. Follow our step-by-step guide to create your perfect baby registry on amazon today.
Benefits Of Creating A Baby Registry On Amazon
Creating a baby registry on amazon comes with many benefits, including:
Wide range of products: Amazon offers an exhaustive range of baby-related products, ranging from diapers and clothing to strollers and cribs. With amazon's vast inventory, you are sure to find the products that are the best fit for you and your baby.
Free welcome box: Amazon offers a free welcome box to everyone who creates a baby registry with them. The welcome box is full of baby-related samples and goodies and is a fun and useful way to try out new products.
Easy returns: In case you change your mind or receive a product that is not up to your standards, amazon offers hassle-free returns. This means you can try out different products without any worry.
Discounts and offers: Creating a baby registry on amazon comes with discounts and offers on various products, ranging from baby gear to toys and books.
Universal registry: Amazon's registry feature allows you to add products from other websites and stores too. This means that you aren't limited to products only available on amazon.
Hard Facts, Statistics, Or Research That Prove Amazon As A Go-To Destination For Baby Registries
Some hard facts and research that prove the credibility of amazon as a go-to destination for baby registries include:
According to a survey conducted by the national retail federation, 55% of consumers listed amazon as their go-to shopping destination for baby products.
Amazon has over 545,000 products listed in the 'baby' category, making it the most comprehensive online baby product retailer.
Amazon's baby registry feature is easy to use and has a user-friendly interface. This makes it easy for users to add products and share their registry with friends and family.
Amazon offers a completion discount of up to 15% for those who complete their registry. This means that you can avail discounts on the items remaining on your registry, which is a great way to save money.
Creating a baby registry can be an overwhelming task with so many things to consider. But with amazon's vast inventory of products, easy returns, discounts, and offers, and a user-friendly interface, creating a baby registry has never been easier. So go ahead and create your baby registry on amazon today!
Step 1: Account Creation And Setup
How To Make A Baby Registry On Amazon: Step 1 Account Creation And Setup
If you're planning to have a baby or are expecting one, creating a baby registry on amazon makes it so much easier to keep track of your baby essentials. Not only is it convenient, but your friends and family can easily purchase items from your list and get them shipped right to your doorstep.
Here's how to set up your amazon baby registry in just a few easy steps.
Walkthrough On How To Create An Amazon Account Or Sign In If You Already Have One
Before you start creating your baby registry, you'll need to have an amazon account. Creating one is straightforward, easy, and takes only a few minutes. If you already have an account, sign in to your account and follow these steps:
Scroll down to the "explore all sections" section and choose "baby" from the list.
Select the "baby registry" option.
You'll be taken to the amazon baby registry homepage. Click on the "create a new baby registry" button and follow the prompts to set up your registry.
How To Set Up Your Registry Including Privacy Settings
Once you've created your registry, you can start adding items to it. But before doing that, it's important to update the privacy settings for your registry. Here's how:
From your registry homepage, click on the "settings" tab.
Choose "preferences" and select the desired setting for your registry (public or private).
Adjust other settings like your personal information, address, and notification preferences as needed.
Tips On How To Ensure Your Registry Is Easily Searchable By Friends And Family
To make sure that your friends and family can easily find your registry, here are a few tips:
Share your amazon baby registry link with your family and friends via email, text, or social media.
Take advantage of amazon's "universal registry" feature to add items from other websites to your amazon registry.
Make sure your amazon registry is search-friendly, meaning the registry items contain generic names. Example: Instead of adding "stokke sleepi system bed", try to add "baby crib and mattress" as registry items.
With these easy steps, you can create an amazon baby registry in no time for your upcoming bundle of joy.
Step 2: Items Selection
Tips On How To Select Items For A Baby Registry
Creating a baby registry can be overwhelming, especially if you're a first-time mom. But don't worry, we've got you covered. Here are some tips on how to select items for your baby registry:
Ask experienced moms: Reach out to friends, family, or co-workers who have been through this process before. They can offer valuable insights on what items you actually need versus what you can do without.
Do your research: Go online, read reviews, and compare items. Look for reliable sources that specialize in baby gear and do side-by-side comparisons.
Consider your lifestyle: Think about your day-to-day routine and your living space. For example, if you live in a small apartment, a bulky stroller might not be the most practical choice.
Think long-term: Babies grow fast, so it's important to consider items that your little one can use beyond the newborn stage. For example, a convertible car seat can be used from infancy to toddlerhood.
Don't forget the essentials: Make sure to include items like diapers, wipes, and bottles on your registry. These may not be the most exciting gifts to receive, but they will definitely come in handy.
How To Use Amazon'S Built-In Registry Checklist And Guidance Along With Your Own Preferences To Choose The Perfect Items
If you're creating a baby registry on amazon, the good news is that the platform has a built-in registry checklist and guidance to make the process easier for you. Here's how to use them:
Access the registry checklist: Once you've created your registry, click on the "manage registry" button to access the checklist. It breaks down items into categories, making it easy to navigate.
Use amazon's recommendations: Amazon offers its own recommendations for items that could be useful for your registry, based on your due date and the items you've already added. These can help you discover new products you might not have considered.
Follow your own preferences: Don't be swayed solely by amazon's recommendations. Think about your own personal preferences and style, as well as what you've learned from doing your own research.
Prioritize your must-haves: Use the checklist to prioritize the items you absolutely need versus those that would be nice to have. This way, if you don't get everything on your list, you're still covered for the essentials.
Advice On Selecting A Variety Of Item Types And Price Points
When selecting items for your baby registry, it's important to include a variety of types and price points. Here's why:
More options for guests: By including a range of prices, you're giving your guests more options when it comes to budget. Some guests may prefer to splurge on a larger gift, while others might prefer to gift smaller items.
Covering all your bases: Including a variety of items ensures that all of your needs are covered. For example, you might want both a stroller and a carrier, or a breast pump and bottles.
Preparedness for any budget changes: You never know what expenses might come up in the future, so including a range of prices can help you be prepared. Additionally, you can always use a completion discount to purchase any remaining items at a discount.
Selecting items for your baby registry can be an exciting, albeit daunting, process. By following these tips and using amazon's built-in guidance, you can create a registry that suits your needs and preferences, while including a variety of price points and items.
Step 3: Adding Items To The Registry And Completion
Are you excited to add items to your baby registry on amazon? Great! This step-by-step guide shows you how to add items of your choice, how to manage these items, and how to complete your registry by adding personal touches.
Step-By-Step Guide On How To Add Items To Your Registry, Including Both In-Stock And Out-Of-Stock Items
Adding items to your registry is simple. Here's how:
Log in to your amazon account and click on the baby registry page.
Locate the product you want to add and click "add to baby registry" button.
You will see the option to choose the quantity and priority level of the item you are adding.
You can add both in-stock and out-of-stock items, but make sure to keep an eye on the availability of those items.
How To Manage Your Registry By Editing And Deleting Items, Setting Priority Levels, And Tracking Purchases
Managing your registry is an essential part of the process. Here's how to do it:
Click on "manage your baby registry" to access your registry and manage your items.
You can edit items, delete them, or change their priority levels at any time.
You can also track purchases made by your guests and thank them for their gifts.
Tips On How To Complete Your Registry By Adding Personal Touches
Personalizing your registry is a great way to make it stand out and reflect your style. Here are some tips:
Add items that are meaningful to you and your partner, such as baby books or toys that you loved as a child.
Include items that match the theme of your nursery, like bedding or decorations.
Write a short message to your guests thanking them for their support and explaining the significance of the items you have chosen.
With these tips, you can create a registry on amazon that is perfect for you, and your baby. Happy shopping!
Step 4: Sharing And Promotion
How To Share Your Registry With Friends And Family, Including Best Practices For Email Invitation
Sharing your baby registry with friends and family is simple on amazon, and it's important for ensuring your loved ones know exactly what you need for your baby. Here are some steps to guide you:
Log in to your amazon account and navigate to your baby registry.
Click "share with friends" in the top right corner.
Enter the email addresses of your friends and family, separated by commas, who you want to invite to view your registry.
Include a personalized message and adjust the email subject line if needed – the more personal your message, the higher the chance that they will view and buy the items on your list.
Click "send email" and amazon will send an invitation to view your registry on your behalf.
Introduction To Promotion Techniques For Your Registry, Such As Social Media Sharing And Using Amazon'S On-Site Marketing Tools
Once you've shared your registry with friends and family via email, the next step is to promote it. After all, the more people who know about your registry, the more likely you are to receive all the items you need for your baby.
Here are some tips for promoting your registry:
Share your registry on social media accounts such as facebook, twitter, and instagram, with a personalized message and hashtag to increase visibility.
Use amazon's on-site marketing tools, such as adding a link to your registry in your email signature, on your blog, or as part of your online presence.
Share photos of items on your registry – this can help your loved ones visualize the items and also help them remember what items they have agreed to purchase.
Tips On How To Track And Manage Registry Gifts Received
It's important to keep track of the gifts that you receive from your loved ones to avoid any confusion and ensure you don't receive duplicates. Here are some tips for tracking and managing your registry gifts:
After a gift has been purchased, it will be marked as "purchased" on your registry.
Keep track of gifts received outside of amazon using a spreadsheet or paper list.
Thank your guests for their generosity with a personalized message and keep them up-to-date with your baby's progress.
Consider sending thank you notes – it's a great way to show your appreciation and keep in touch with your loved ones.
Frequently Asked Questions On How To Make A Baby Registry On Amazon
How Do I Create A Baby Registry On Amazon?
To create a baby registry on amazon, create an amazon account, visit the baby registry page, and follow the step-by-step instructions. You can add items from amazon. com or any other website, and make the registry private or public.
Does Amazon Offer A Completion Discount On Baby Registry?
Yes, amazon offers a 10% completion discount on select items in your baby registry. Amazon prime members can get a 15% discount if they complete their registry purchase with their amazon prime store card.
Can I Add Items From Other Websites To My Amazon Baby Registry?
Yes, you can add items from any website to your baby registry on amazon. To do so, download the amazon assistant tool, add the website to your amazon assistant, and add items to your registry using the assistant tool.
How Do I Send My Amazon Baby Registry To Others?
To share your amazon baby registry with others, go to your registry, click on the "share with friends" button, and enter the emails of the people you want to share it with. They will receive a link to the registry and can view or purchase items on it.
Does Amazon Offer Free Shipping On My Baby Registry Purchases?
Yes, amazon offers free shipping on purchases over $25 for items shipped and sold by amazon. You can also qualify for free shipping if you have an amazon prime membership.
Conclusion
To conclude, creating a baby registry on amazon is simple and convenient. As one of the world's largest e-commerce platforms, amazon offers an unmatched variety of baby products, competitive prices, and fast delivery options. By following the steps provided in this guide, you can create a comprehensive baby registry that meets your needs and preferences.
Remember to keep your registry up-to-date and share it with your family and friends for an enjoyable shopping experience. With amazon's universal registry feature, you can easily add items from other websites to your amazon baby registry, making it even more versatile and user-friendly.
So, whether you're expecting a baby or shopping for someone who is, amazon's baby registry service is an excellent option that you should definitely consider. Happy shopping!